FLIGHT from Krippenstein
TAKEOFF 13° 41' 28" O, 47° 31' 26" N
LANDING 13° 41' 34" O, 47° 33' 13" N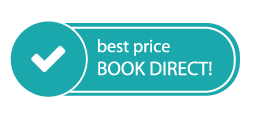 Would you like to rediscover the world from above? Experience the sensation you get before takeoff, in-flight and after the landing? To let go, float away, the constant changing of perspective and the wonderful feeling of landing? Then book a tandem flight with SkyClub Austria and enjoy the world from above.
You do not need to be a pilot to experience the feeling of free flight. With a tandem flight you can realise your dream without having to fly yourself.
Generally the flight takes about 20 - 30 minutes. Physically, you should be able to run a few steps. Fear of heights is generally not an issue, as you do not jump - you float off.
Services:
Tandem paraglide flight with a state approved pilot
Flight over the UNESCO World Heritage Dachstein glacier, Hallstatt and Hallstatt lake
Height difference of 1600m from take-off to landing
Safety briefing
Certificate
Able to bring own camera
By request, a recording of the flight
Places of interest during flight:
The view of the Dachstein glacier
Unbelievable panorama from the Krippenstein take-off point of the Dachstein glacier, the Hallstatt lake and Hallstatt
Directly after take-off, you pass the '5-fingers' and have the chance to wave at the many hikers
On request, we can fly over the Hallstatt lake towards Hallstatt
With enough wind, we can fly over the 'Grub castle'
Watch the swimmers in the summer
In winter you have the chance to watch the skiers
The great height difference also enables dynamic manoeuvres, such as spiralling
Dates:
SUMMER: End of May until October
WINTER: December until April
Price:
Krippenstein Tandem flight costs €

180,00

The price of the lift pass (€10,00) is not included
Payable on arrival
If you are interested in booking a flight, then we recommend you contact one of the providers below:
SkyClub Austria:
Tel: +43 69912 33 22 11
E-Mail: office@skyclub.at